How to Choose a Hose for Your Spray Rig?
Views:60 Author:grahamse Publish Time: 2019-01-16 Origin:grahamse
A hose is an essential component on any spray rig. You want a hose you can depend on and a hose that will last. Here are some key features to consider when you're looking to invest in that crucial piece of equipment for your rig: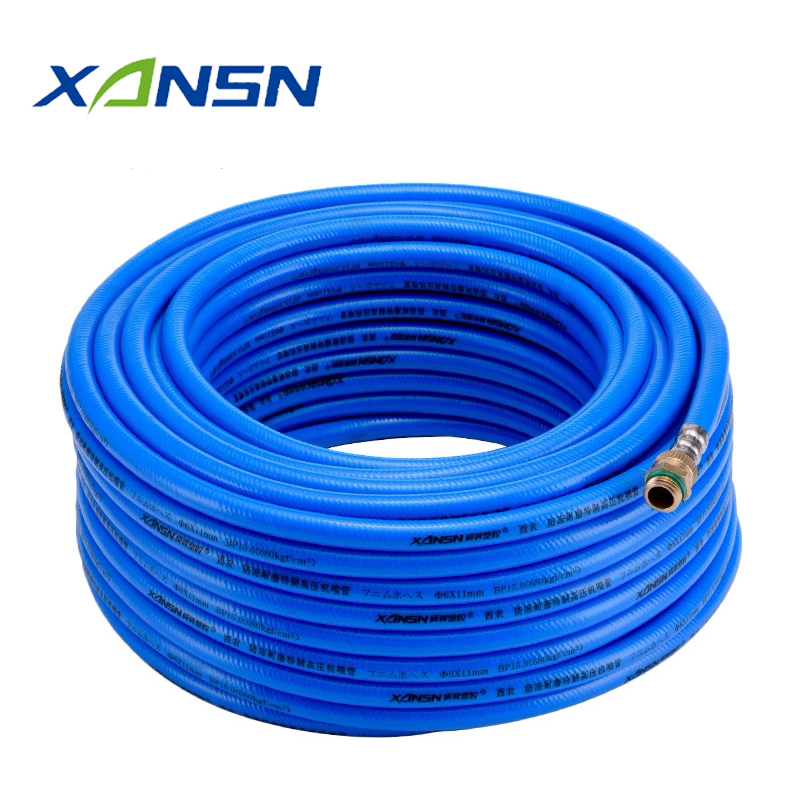 Measurements: Typically a commercial turf sprayer uses 300 ft. – 400 ft. of hose with a pressure rating of either 600 or 800 PSI. Most lawn sprayers use a ½ in. hose. Anything smaller isn't suitable for the pressure drop, and larger diameters can become quite heavy with the added weight of chemicals being carried through it. The ½ in. hose seems to be the top choice among lawn sprayer operators.
Materials: Hoses are available in a variety of materials but in the turf care industry, they're mostly a blend of urethane and PVC material because of its exceptional chemical resistance. The urethane additive helps soften the more rigid PVC material to make the hose more flexible. Hoses are available in a spiral one-pass or spiral-two pass. This is the nylon cord that runs through the hose to provide reinforcement. A spiral one-pass runs from one end to the other and a spiral two-pass hose will run from end-to-end and then back again. Usually, in the lawn care industry, a spiral one-pass hose is suitable for the job and will save on costs.
Hose Texture: While some hoses have a smooth exterior, others are ribbed. A smooth hose offers the benefit of pulling through the grass more easily but it won't last as long. Graham's hoses offer a ribbed exterior because of the increased durability it provides to the outer coating when it is pulled across concrete. Hoses typically last 5+ years but that can vary depending on storage and operating conditions including temperature fluctuations, dragging across the concrete, being run over by trucks and other instances of wear and tear.
Hose Attachments: A nozzle or spray gun attaches to the hose with a swivel allowing for flexible spray patterns. A crimped end connection can offer a superior fitting and may be required on some hoses. Make sure that you have the proper fitting or coupling to maximize the most use of your hose and product.
Hose Resistance to Chemicals: Several characteristics of a hose affect its ability to withstand breakdown from the chemicals that run through it.