Five Creative Ways to Store a Garden Hose
Views:61 Author:XIANSHUN Publish Time: 2019-01-08 Origin:Site
If you're lucky enough to have a large backyard you probably have an even bigger hose to go with it. While useful, garden hoses can be a nuisance. They are unruly and usually found in that unsightly green color – there just never seems to be a good way to wrangle them up and out of sight.
Stores offer a selection of storage boxes and wheels to try and keep them in check but let's be honest, sometimes they just aren't pretty enough or you're on a budget. Maybe you can't find something that fits your style. Maybe you don't want anything with a manufactured look to it. Regardless of the reason, you're looking for some ideas.We're here to help!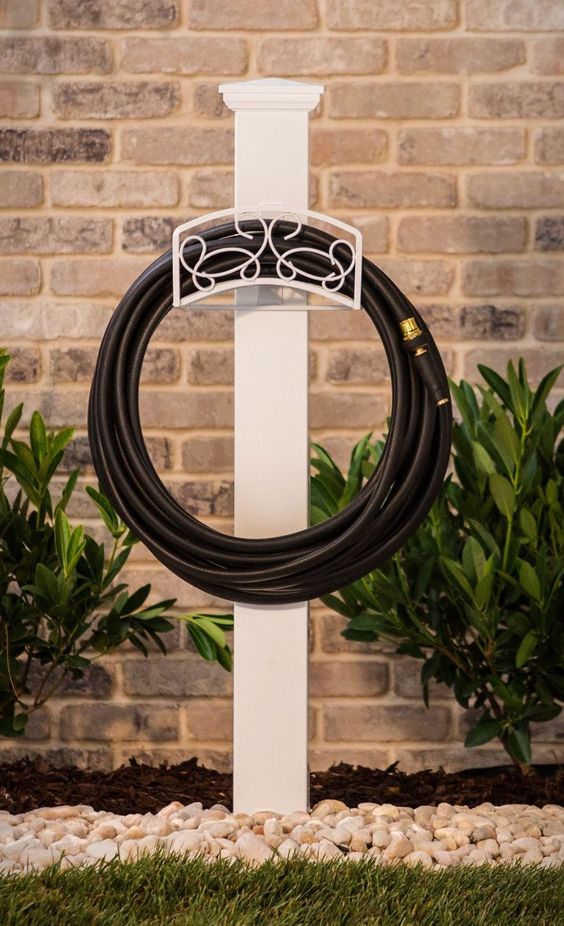 Wall Mounted Clam Basket
A metal bushel basket attached to a wall is a chic way to store unused hoses. Simply hang the basket to the wall and wind the hose around it. What's nice about this idea is you can stash things inside the basket too.
Aged Copper Hose Pot
Dress up your garden hose storage with this decorative copper hose pot to keep the hose handy but out of sight. Made of iron with rustproof, aged copper finish, the pot features heavy-duty bail handles for easy carrying and holes at the base for easy drainage.
Modern Hose Hook
This simple bracket is easy to install and a good option for those looking for a more modern, clean look. Brackets like this can be found at most hardware and garden stores. That pretty blue hose is a nice touch too.
Garden Storage Bench
A beautiful outdoor storage bench is a great option for hiding a garden hose and more! Wooden benches are easy to utilize just by drilling a hole in the back to feed the hose through.
A Decorative Hose Wheel with a Shelf
If you want a hose wheel in your garden that adds a bit of flavor to your space, then this decorative option, which is made from cast aluminum, will be a great addition to your outdoor space. The bracket attaches to the wall at four points, and there is a shelf above the reel that can be used for the storage of your gardening tools and gloves. In addition, this reel has a powdered coating to keep it protected from the rain.